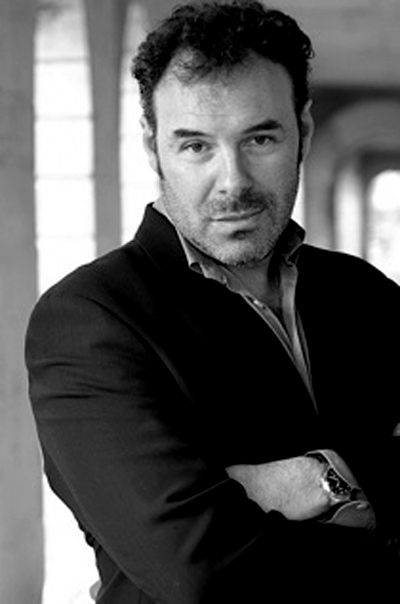 Sean Chapman (born June 2nd 1961) is an English-born actor. He is best known for playing 'Frank Cotton' in Clive Barker's Hellraiser, and its sequel, Hellbound: Hellraiser II.
He is also known for voicing the character 'Sgt. Michael Sykes' (callsigned 'Psycho') in Crysis in 2007 and in Crysis Warhead in 2008, two video games designed for PC.
Born in Greenwich, London in 1961, he was abandoned by his father as a child and brought up by his mother. He admits that he was not particularly interested in school, except for English and Drama and, aged 14, moved to stage school, from where he gained early experience in film and television.
At the age of 17 he met the director Alan Clarke, who cast him as James in his film about Borstal life, Scum. He has since played a variety of roles in British Theatre and in both British and European cinema.
His television work is extensive, including leading roles in many single dramas and TV plays, including the films Made In Britain and Contact. Sean Chapman is the only actor to have worked three times with Alan Clarke.
Other leading roles in television include The Black and Blue Lamp, No Further Cause For Concern, Ellington, Peak Practice, Kavannagh QC, The Midsommer Murders, Trial & Retribution V, and Murphy's Law.
He has also featured in various episodes of comedy shows French & Saunders and Absolutely Fabulous.
His work in London theatre is also extensive; leading roles include Enemies and A Prayer For My Daughter. Leading roles at The National Theatre include Angels In America, Rutherford & Son, Fair Ladies At A Game Of Poem Cards, The Prince's Play, and Sleep With Me.
His repertory work outside London during the 1980s includes Hamlet, Pride & Prejudice, The Clandestine Marriage, Comedy of Errors, Wolf At The Door and Invisible Friends. Other work in London's West End includes Single Spies, and Me & Mamie O'Rourke.
His first novel, A Distant Prospect, was published in 2010. He is currently completing his second novel, The Blood In The Moon.
.