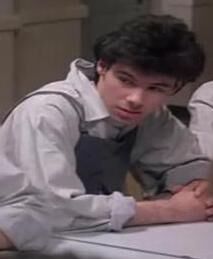 James (Sean Chapman) is a tall inmate and fairly established within the borstal. He is number 4396.
He is often joined by Chambers and Smith, his C-wing block cell neighbours, who are seen with him at the maintenance meeting where he complains about the fish being off, and is seen during the Governor's morning inspections.
His most notorious scene is as the ringleader in the infamous rape scene in the allotment greenhouse, which leads to the victim, new inmate Davis, committing suicide.
See also:
[
]